Top 10 Game of Filipino Gamer
10. PERFECT WORLD
Perfectworld Ph was the first game that has been introduce to filipino gamers with highly customable character creation. The game gives a freedom to the local gamer to be unique as they want, choosing from styles head to feet, from hairstyle to body style. With a beautiful graphics and events that player can enjoy. Perfectworld ph has a spot for youth online gamers.
9. RAGNAROK
It is often referred to as RO, a massive multiplayer online role-playing game or MMORPG created by GRAVITY Co., Ltd. based on the manhwa Ragnarok by Lee Myung-jin. The first mmorpg that has been published in the Philippines. With over a half a million users every month, it is doubtless that its long and rich history can greatly be attributed to its extremely passionate and loyal fan base. Ragnarok PH is Now on its 7th year and on 22nd expansion the reason for the player to keep coming back. I remember some local band created a song from his experience in Ragnarok "Chicksilog" ( guy player pretending to be a girl/ and literal translation "
girls with testicle"
.
8. CABAL PH
One of the most successfull free to play 3d mmorpg that feautres a well designed battle/skill system.
7. PET SOCIETY
A facebook game that published by Playfish. This game is more appealing to teenage girls. Cuteness is the main selling factor of this game. The goal is to make your pet to be the cutest of them all...
6. ONLINE POKER
Any poker games in facebook you will meet a filipino player. I must admit gambling runs in some Filipino blood. They can make a betting game from the simple game. I am not suprise when online poker appears in the list. Filipinos love "tong-its" "pusoy" or in American version "Poker" or "Texas Hold'em" .
5. FARMVILLE
A lot of Filipino Actor/Actress has been addicted to this game. So this one became instant hit because they made fun of this game by describing the game Ä very great game where you farm harvest, fram, harvest, farm harvest!. Published by zynga.
4. PLANTS VS. ZOMBIES
Hmmm!!?? Another planting games, this time you are planting to avoid eating your brains by zombies.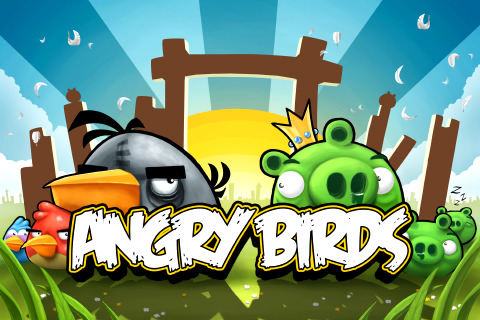 3. ANGRY BIRDS
This game reminds of filipinos their tirador days (slingshot days). Where day use slingshot to aim for the ripe fruit in the trees for them to eat. Same with the game you will aim something. but this time you will destroy the base defense and kill the pig, in able to save the stolen eggs.
2. COUNTER STRIKE
A tactical first-person shooter video game developed by Valve Corporation which originated from a Half-Life. The player choose sides, being a terrorist or anti-terrorist.
\
1. DOTA
Defense of the Ancients
(commonly known as
DotA
) is a custom scenario for the real-time strategy
video game Warcraft III
and its expansion, Warcraft III : the frozen thron
, based on the "Aeon of Strife" map.